2019 was not a year of action for me. More like "do I really want to do this…or that?" I distilled things down in my business to nothing. Have you ever been getting ready for something…but couldn't tell anyone what the something was?
Some days it was frustrating…some days it was relaxing.
I gave myself permission to be in the joy of the moment, and that's where my soul rested. In December things shifted after launching the course Doodle Your Passions. You can access the course and play with the Doodles click here. When the Pandemic arrived…I started wildly creating. Places I felt frozen thawed. Ideas poured in…
Now some of you may not be able to do that…you have expenses and commitments. I get it.
Have you ever heard the story of when I was $35,000 in debt, and my accounts receivable of $50,000 from clients could not be collected? How I made my way through it? I know what this feels like and how to give you tools and mentoring to move through it. Schedule a Discovery Session. Lets talk…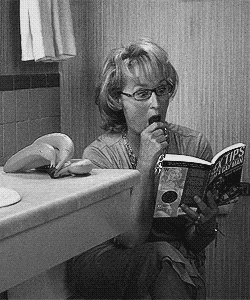 There's the astrology of the moment. Uranus in Taurus. Uranus is a trans-personal energy (collective), that wakes you up form outside events that feel out of your control. It's gone into Taurus for the first time in 84 years. The sign Taurus, ruled by Venus, wants value and abundance. The energy connects you to issues of self worth, creativity and wait for it…
Your money story. The way you create. How you charge. How you make money from a place of joy. This pandemic is exacerbating things you're are tolerating…to plant a garden you have to tend the soil and pull weeds. What's of value here?
You're called to look at what's valuable…that's where we are at the moment collectively. If you are having trouble…feeling stuck…then come to the Idea Party. Some come to the party with a question. Some want support. The eight sessions I held in May were awesome. I've done shamanic healings…answered questions on how to do this or that…Inspiration arrived. Stuck places started to dissolve. People leave lighter.
The Idea Parties continues throughout the month of May and you are invited to register.
What's an Idea Party!
Here's the details:
75 minutes to talk about what's going on…what needs tending.
We meet each Wednesday, morning at 11 am or afternoon 2 pm eastern, through out the month of May.
come with the intention of bringing a wish and an obstacle. "Here is my wish:_________, and here is my obstacle:_________."
Bring paper and colored media- pens, markers to play with and your beverage of choice.
"Isolation is the dream killer. You don't need a positive attitude or self-confidence to make your dreams come true. You need a lot of friends who want to see you get your dreams. With that support, your world will turn around." – Barbara Sher
Come as often as you like… use the time to get ideas, support, check in, accountability… maybe there is an idea cooking, maybe you need to speak your truth.
Choose your time zone, click the pink button to get into the calendar…if the date is grayed out, that means all the spots are taken…let me know and I'll add you to a waiting list. This is the time we've all been waiting for…. while nothing will be the same, how can I work with this new normal and create with joy?